Victoria Park & Calera Creek Height
OVERVIEW
Homes for Sale in Victoria Park & Calera Creek Height, Milpitas, CA
Victoria Park & Calera Creek Height is a fast-growing residential community in the thriving region of Milpitas, California.
Victoria Park / Calera Creek Heights neighborhood is the largest and most beautiful in terms of land size in Milpitas, California. It has some of the most impressive topography. The neighborhood has several urban natural spaces, including the renowned Ed R. Levin County Park. Trails abound at Victoria Park / Calera Creek Heights, making it the ideal place to take your family for a weekend escape after a hard work week. Do not hesitate to contact our team if you want to know more about Victoria Park / Calera Creek Heights or any other area in Milpitas, California.
NATURE ENTHUSIASTS' PARADISE: The abundance of parks, trails, mountains, and other natural areas in Victoria Park & Calera Creek Height makes it a haven for individuals who value peace and tranquility. It's a great spot to live if you want to be close to hiking trails and other natural places where you can get some exercise, unwind, or have a picnic.
ED R. LEVIN COUNTY PARK: Located in Milpitas's Victoria Park & Calera Creek Heights, Ed R. Levin County Park is the city's most expansive green space. It may be accessed by various pathways that also provide stunning views of the area. The park's recreational features include horseback riding trails, a dog park, and a hang gliding and paragliding facility. Sandy Wool Lake and Spring Valley Pond can also be found in this park. Water from the hills to the east flows into both of these reservoirs.
PLETHORA OF RESIDENCES: Because this is the most extensive neighborhood, prospective purchasers should anticipate having the broadest possible selection of properties to choose from, with a wide range of options available in size, architectural style, and design. There is always something for everyone in Victoria Park / Calera Creek Heights, regardless of the size of your family or whether you choose a traditional or contemporary style.
MARKET OVERVIEW
Milpitas, CA Real Estate Information
MEDIAN LISTING PRICE
$1.3M
MEDIAN PRICE PER SQ FT
$764
AVERAGE DAYS ON MARKET
37
MEDIAN PRICE OF SOLD HOMES
$1.4M
HOME OWNERSHIP PERCENTAGE
64.4%
MEDIAN RENT
$2,428
HOMES IN COUNTRY ROADS / STONEGATE, MILPITAS, CA
5 Real Estate Facts About Victoria Park & Calera Creek Height, Milpitas, CA
Homes in Victoria Park / Calera Creek Heights range in price from approximately $600,000 to as much as $3.90 million, depending on home location and other attributes of the house.
On average, homes in the area are often equipped with one to six bedrooms and baths.
Residences are well-designed with a choice of floor layouts that typically range in size from 550 sq ft to 6,800 sq ft of living space.
Lot sizes in the area often vary from 0.05 acres to 15.94 acres.
The neighborhood offers visually-appealing architectural finishes, which typically include Mediterranean, Custom, and Contemporary designs.
FIND YOUR HOME
Latest Houses for Sale in Country Roads / Stonegate, Milpitas, CA
ON THE MAP
Victoria Park & Calera Creek Height Map
Residents of Victoria Park & Calera Creek Heights live in the city of Milpitas' largest neighborhood. Various nearby communities are adjacent to the large area, including Sunny Hills, Milpitas Town Center Villa / Central Milpitas, Piedmont Heights, and Parktown. If you're planning a trip to the area, the following landmarks will come in handy: On Piedmont Road, the Berryessa Branch Library is a 15-minute drive away and about 6.2 miles from the neighborhood's southwest. Milpitas High School is a 7-minute commute west of Victoria Park and Calera Creek Heights via Jacklin Road and Country Club Drive. Northwest of the area is Warm Springs Community Park, a short 6.1-mile drive. Mission Boulevard and I-680 will take 13 minutes to go to Mission Peak Regional Preserve, 7.8 miles to the region's northeast.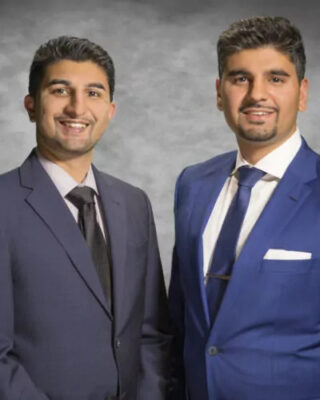 TAKE THE NEXT STEP
Ready to take the next step?
Being a Resident of Milpitas for over 20 years it has given me local expertise of the area. Being raised by one of the Top agents in Milpitas, Mr. Malik Husain. In his teachings I have come to understand that each client has a unique situation of their own, and I use my resources and knowledge to find out what suits their needs. I have been working With Malik Husain since the age of 16, I quickly fell in love with the business and how happy people were after we helped them. At that time I realized I like helping people. If I can be of any service to your Real Estate needs please let me know!
MEET THE LOCALS
Who Lives in Milpitas, CA
POPULATION
96,160
MEDIAN AGE
36.3
MEDIAN HOUSEHOLD INCOME
$132,320
HOUSEHOLDS
23,595
HOUSEHOLD SIZE
3.27
COST OF LIVING
216.7
ENTERTAINMENT
Things to do in Country Roads / Stonegate
EDUCATION
Schools in Country Roads / Stonegate