Sunny Hills
OVERVIEW
Houses for Sale in Sunny Hills, Milpitas, CA
The Sunny Hills neighborhood in Milpitas, California, is renowned for its expansiveness, beauty, and deep historical roots. It shares its borders with several Milpitas neighborhoods, including Calera Creek Heights, Northwestern Milpitas, and Central Milpitas.
The United Auto Workers Union co-op was responsible for the integration of Sunny Hills in 1956, making it the first neighborhood in the United States to be developed with racial integration. Even today, Sunnyhills maintains a degree of integration among the greatest of any community. As a result of many stunning homes and businesses located both within and outside the community, Sunny Hills is unquestionably the place that every family has imagined themselves calling home. If you have any inquiries about Sunny Hills or any of the other communities in the city of Milpitas, please get in touch with our knowledgeable staff so that they can direct and assist you.
QUALITY PROTECTION: Thanks to the most significant possible level of security and safety that the neighborhood of Sunny Hills provides to its residents, families with small children, or simply families in general, can sleep in the comfort of their homes without having to worry about the dangers that lurk in the night. Any mistreatment will not be accepted to maintain the safety of everyone living in the area and those who live nearby.
STRANQUIL AREA: The community has retained its tranquility and serenity because of having access to the most advanced level of protection that Sunny Hills offers. The Sunny Hills neighborhood is an ideal retreat for those who want to live in the city's center but yet have access to a quiet place to call home. Residents of this area have the option of going for a stroll, going for a jog, or just taking some time to relax and take in the breathtaking views that it has to offer. In addition, the community provides extracurricular activities for students who need it or want to develop additional skills with friends.
ALBERT AUGUSTINE JR. MEMORIAL PARK OF SUNNY HILLS: Since Sunnyhills was the first planned integrated community in the United States. Because this park has been a symbol of racial peace for many years, Sunnyhills Albert Augustine Jr. Memorial Park has a highly significant position in the annals. The Milpitas Community Garden may be found only a short distance to the north along the route. Due to the abundance of facilities provided, families can engage in activities such as jogging, having a picnic, and playing with friends in the park.
MARKET OVERVIEW
Milpitas, CA Real Estate Information
MEDIAN LISTING PRICE
$1.3M
MEDIAN PRICE PER SQ FT
$764
AVERAGE DAYS ON MARKET
37
MEDIAN PRICE OF SOLD HOMES
$1.4M
HOME OWNERSHIP PERCENTAGE
64.4%
MEDIAN RENT
$2,428
HOMES IN SUNNY HILLS, MILPITAS, CA
5 Real Estate Facts About Sunny Hills, Milpitas, CA, Milpitas, CA
Residences in Sunny Hills are often listed on the market for $600,000 and $3.65 million, depending on the features of the property.
Homes are designed with one to six bedrooms and one to seven-bath arrangements.
Residential homes are available in various floor plans ranging in size from 500 sq ft to 5,000 sq ft.
Lots varying in size from 0.05 to 0.41 acres are often used to construct homes in the Sunny Hills region.
The residences in Sunny Hills were built in various architectural finishes, including Contemporary, Spanish, Ranch, and Traditional.
FIND YOUR HOME
Latest Houses for Sale in Sunny Hills, Milpitas, CA
ON THE MAP
Sunny Hills Map
Sunny Hills is an excellent spot for families who want to be close to various recreational facilities, such as restaurants and parks. Jacklin Road on its south, Joseph P. Sinclair Freeway on its east, and North Milpitas on its west are the boundaries of this region. Warm Springs Community Park, a six-minute drive along Warm Springs Boulevard and only 2.6 miles north of Sunny Hills, is one of the landmarks you may utilize to get there. Curtner Elementary School is located around 1.5 miles southwest of the neighborhood. Sunny Hills residents may reach Peter Gill Memorial Park in only six minutes by taking North Milpitas Boulevard, south of the neighborhood. The 2.7-mile commute to William Burnett Elementary School from southeast of the neighborhood takes 7 minutes via Jacklin Road and Arizona Avenue.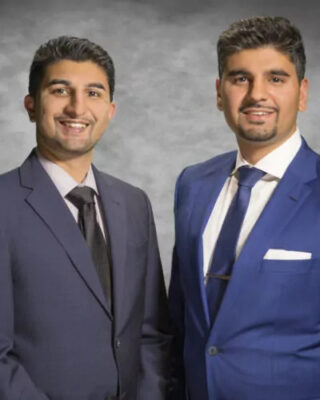 TAKE THE NEXT STEP
Ready to take the next step?
Being a Resident of Milpitas for over 20 years it has given me local expertise of the area. Being raised by one of the Top agents in Milpitas, Mr. Malik Husain. In his teachings I have come to understand that each client has a unique situation of their own, and I use my resources and knowledge to find out what suits their needs. I have been working With Malik Husain since the age of 16, I quickly fell in love with the business and how happy people were after we helped them. At that time I realized I like helping people. If I can be of any service to your Real Estate needs please let me know!
MEET THE LOCALS
Who Lives in Milpitas, CA
POPULATION
96,160
MEDIAN AGE
36.3
MEDIAN HOUSEHOLD INCOME
$132,320
HOUSEHOLDS
23,595
HOUSEHOLD SIZE
3.27
COST OF LIVING
216.7
ENTERTAINMENT
Things to do in Sunny Hills
EDUCATION
Schools in Sunny Hills