Starlite Pines / Midtown
OVERVIEW
Homes for Sale in Starlite Pines / Midtown, Milpitas, CA
Starlite Pines / Midtown is one of the most stunning neighborhoods in Milpitas, California, that sits next to the Terra Serena Luna / Parc Metro neighborhood in the city's southwestern corner, featuring convenient access to a variety of diverse enterprises in the surrounding area.
Compared to the other communities in Milpitas, California, Starlite Pines / Midtown has a distinguishing feature that sets it apart. Residents will be able to rest easy knowing that they are enjoying an excellent quality of life as a result of the high employment rate, the fact that they are surrounded by places to relax such as restaurants and parks, and that they are living in a beautiful residence that is constructed using high-quality materials and excellent craftsmanship. Suppose you are interested in learning more about Starlite Pines / Midtown or other beautiful communities in Milpitas, California. In that case, do not hesitate to give our staff a call or send them a message as soon as it is convenient for you to do so.
ABUNDANCE OF EMPLOYMENT OPPORTUNITIES: Not only does the Starlite Pines / Midtown area provide its people with a multitude of magnificent residences, breathtaking vistas, and businesses, but it also provides a large number of employment options for its residents. The Starlite Pines / Midtown area has a much more significant percentage of its citizens working as executives, managers, and professionals compared to most other communities in the United States. Because there is such a high concentration of top executives living in the community, it illustrates how great the neighborhood is, especially for busy individuals.
DIVERSE CULTURE AND ETHNICITIES: This community in Milpitas, California, is known for its residents' wide range of ages, ethnicities, and backgrounds. The fact that inhabitants of the neighborhood come from various racial and ethnic backgrounds exemplifies the community's warm and inviting nature. It demonstrates how culture-friendly the community is and indicates that the neighborhood welcomes people of diverse backgrounds. People of color are protected from discrimination and any other types of violence that may be perpetrated against them in Starlite Pines / Midtown, which helps guarantee that they are safe and secure.
DISTINCTIVE HOMES: Row houses and linked homes are standard features in the Starlite Pines / Midtown area. Residents who like these architectural styles will likely feel at home. Row homes have a one-of-a-kind atmosphere that exudes a certain amount of charm. This area sticks out because of the number of row homes developed in the community. Starlite Pines / Midtown boasts a more significant percentage of row houses and connected homes than any other city neighborhood. This exemplifies one of the distinctive features that the community has to provide for its residents.
MARKET OVERVIEW
Milpitas, CA Real Estate Information
MEDIAN LISTING PRICE
$1.3M
MEDIAN PRICE PER SQ FT
$764
AVERAGE DAYS ON MARKET
37
MEDIAN PRICE OF SOLD HOMES
$1.4M
HOME OWNERSHIP PERCENTAGE
64.4%
MEDIAN RENT
$2,428
HOMES IN STARLITE PINES / MIDTOWN, MILPITAS, CA
5 Real Estate Facts About Starlite Pines / Midtown, Milpitas, CA
Starlite Pines / Midtown's real estate portfolio often includes residential properties ranging in price from $600,000 to $2.25 million.
Most houses feature between one to six bedrooms and one to five-bath combinations.
Residences are available in various floor layouts ranging from 600 sq ft to 2,700 sq ft of living space.
Most properties are constructed on lots ranging from 0.08 to 0.19 acres.
Contemporary and Modern/High Tech designs are the community's most common architecture of homes.
FIND YOUR HOME
Latest Homes for Sale in Starlite Pines / Midtown, Milpitas, CA
ON THE MAP
Starlite Pines / Midtown Map
Milpitas, California's Starlite Pines / Midtown area, is home to a slew of eateries, parks, and fitness centers. Terra Serena Luna / Parc Metro and the Nimitz Freeway are the area's north and west borders. Rancho Milpitas Middle School is a notable local landmark, about 2.7 miles north of Starlite Pines / Midtown and accessible through Landess Avenue and Montague Expressway. Only 3.2 miles to the west of the region is A2B Indian Vegetarian Restaurant. On North Capitol Avenue, you'll find Cataldi Park, East of the area. Oakland Road/Old Oakland Road and South Main Street can get you to Orchard School District in 5 minutes, and it's 2.2 miles south of Starlite Pines/Midtown.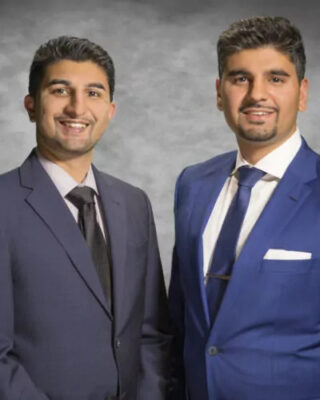 TAKE THE NEXT STEP
Ready to take the next step?
Being a Resident of Milpitas for over 20 years it has given me local expertise of the area. Being raised by one of the Top agents in Milpitas, Mr. Malik Husain. In his teachings I have come to understand that each client has a unique situation of their own, and I use my resources and knowledge to find out what suits their needs. I have been working With Malik Husain since the age of 16, I quickly fell in love with the business and how happy people were after we helped them. At that time I realized I like helping people. If I can be of any service to your Real Estate needs please let me know!
MEET THE LOCALS
Who Lives in Milpitas, CA
POPULATION
96,160
MEDIAN AGE
36.3
MEDIAN HOUSEHOLD INCOME
$132,320
HOUSEHOLDS
23,595
HOUSEHOLD SIZE
3.27
COST OF LIVING
216.7
ENTERTAINMENT
Things to do in Starlite Pines / Midtown
EDUCATION
Schools in Starlite Pines / Midtown