Piedmont Heights
OVERVIEW
Homes for Sale in Piedmont Heights, Milpitas, CA
In Milpitas, California, Piedmont Heights is often considered among the most visually pleasing and distinctive of all the local communities.
The well-established neighborhood of Piedmont Heights continues to pique the curiosity of homebuyers in the Milpitas region. It is a community bordered on all sides by a diverse selection of businesses, which helps guarantee its inhabitants enjoy a high quality of life. If you have any inquiries regarding the numerous houses now up for sale in Piedmont Heights, please do not hesitate to contact our agents at the earliest opportunity. You can rely on us to help you take advantage of the most amazing deals currently available in the vicinity and provide you with tailored listings to fulfill your needs appropriately.
COZY HOMES: Piedmont Heights is a beautiful neighborhood for anyone looking for a peaceful and relaxing lifestyle in their home and community; it is one of the wealthiest neighborhoods in the city. It features many gorgeous and exceptionally-built homes to choose from that can accommodate small families to large households. The majority of the residences in Piedmont Heights are warm and inviting and are considered worthy investments in the long run. The architectural style and the interior design of most homes in the neighborhood convey the sense of tranquility that interested homebuyers will surely love.
IDEAL LOCATION FOR FAMILIES: This area is considered one of the most family-friendly in California due to the high quality of its public schools, the low incidence of violent and property crimes, and the high percentage of single-family houses owned and inhabited by its original residents. Because this neighborhood is home to many different families, it is simple to form friendships and cultivate a feeling of community among those who reside here. In addition, the quality of the local schools reflects that families in this area place high importance on education. Piedmont Heights is not only a fantastic option for families with children of school age but also an outstanding choice for urban sophisticates looking for a new place to call home.
ABUNDANCE OF NATURAL LOCATIONS: Due to numerous opportunities for outdoor recreation located near the Piedmont Heights area, locals can rest confident that their weekend excursions will not be dull and will not break the bank. This encompasses various parks, including Cardoza Park, Ed R. Levin County Park, and Murphy Park. Enjoy the time with your family and friends while basking in the splendor of the lush vegetation found in these locations, and take a break from the rush and bustle of the city.
MARKET OVERVIEW
Milpitas, CA Real Estate Information
MEDIAN LISTING PRICE
$1.3M
MEDIAN PRICE PER SQ FT
$764
AVERAGE DAYS ON MARKET
37
MEDIAN PRICE OF SOLD HOMES
$1.4M
HOME OWNERSHIP PERCENTAGE
64.4%
MEDIAN RENT
$2,428
HOMES IN PIEDMONT HEIGHTS, MILPITAS, CA
5 Real Estate Facts About Piedmont Heights, Milpitas, CA
Homes for sale at Piedmont Heights are typically priced between $600,000 and $2.35 million.
One to five chambers with one to four-bathroom configurations are the most common configurations for the majority of the residences in the area.
Most homes in Piedmont Heights include indoor living spaces ranging from 1,000 sq ft to 2,600 sq ft, depending on the floor plan chosen.
The typical lot size in Piedmont Heights ranges from 0.13 to 0.31 acres, depending on the location.
Most residences in Piedmont Heights are designed typically by Ranch and Traditional architecture.
FIND YOUR HOME
Latest Homes for Sale in Piedmont Heights, Milpitas, CA
ON THE MAP
Piedmont Heights Map
Milpitas, California's Piedmont Heights, is one of the city's most picturesque enclaves. South Temple Drive is to the west, Yosemite Drive is to the south, Piedmont Road is to the east, and East Calaveras Road is to the north of this region. The following landmarks may help you get to Piedmont Heights more quickly: Cardoza Park is about 1.5 miles to the northwest and can be reached by Kennedy Drive and North Temple Drive in 4 minutes. Spring Valley Golf Course is a 6-minute drive via Calaveras Road, northeast of the neighborhood. South of Piedmont Heights, Rancho Milpitas Middle School, is around 0.8 miles distant. Mr.Biryani is approximately 1.9 miles southwest of the community and can be reached through Dempsey Road and Yosemite Drive in about six minutes.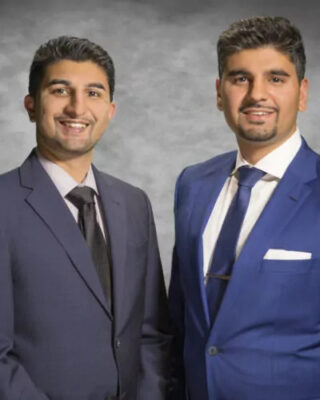 TAKE THE NEXT STEP
Ready to take the next step?
Being a Resident of Milpitas for over 20 years it has given me local expertise of the area. Being raised by one of the Top agents in Milpitas, Mr. Malik Husain. In his teachings I have come to understand that each client has a unique situation of their own, and I use my resources and knowledge to find out what suits their needs. I have been working With Malik Husain since the age of 16, I quickly fell in love with the business and how happy people were after we helped them. At that time I realized I like helping people. If I can be of any service to your Real Estate needs please let me know!
MEET THE LOCALS
Who Lives in Milpitas, CA
POPULATION
96,160
MEDIAN AGE
36.3
MEDIAN HOUSEHOLD INCOME
$132,320
HOUSEHOLDS
23,595
HOUSEHOLD SIZE
3.27
COST OF LIVING
216.7
ENTERTAINMENT
Things to do in Piedmont Heights
EDUCATION
Schools in Piedmont Heights