Parktown
OVERVIEW
Homes for Sale in Parktown, Milpitas, CA
Parktown is a unique and charming neighborhood tucked away in the flourishing city of Milpitas, California.
Parktown is an excellent place to raise a family if you are looking for a safe and pleasant neighborhood in Milpitas, California. The location hosts five children-friendly parks and top-rated schools in the city. If you're moving with your family or planning to raise a family in the area, Parktown is one of the best areas to purchase a new home and settle. The neighborhood features a variety of lovely homes suitable for residents of all ages. Also, Parktown is adjacent to a handful of commercial establishments and restaurants. These are just some of the many things that Parktown offers that many homebuyers love. Should you have any concerns, please do not hesitate to contact us at your earliest convenience if you have any inquiries.
HIGH-VALUE RESIDENCES: Homes in Parktown Milpitas are fantastic, thus the price. The home value price for the properties in the area can reach up to $3M since most residences are entirely furnished and are designed with eye-catching architecture. On top of that, these houses are ideal for mid to large families who need a lot of space, as they usually have many bedrooms and a vast living area.
SAFE AREA: Milpitas is one of the thriving communities in California. The city itself has many excellent schools and local parks and shopping centers. Many residents rated the district of Parktown as safe, secured, and peaceful.
OUTDOOR EXTRUSIONS: The city manages 31 community parks, one dog park, and 24 tennis courts. Aquatics, cultural arts and theater, sports leagues and events, youth programming, and elder activities and services are just a few of the beautiful leisure choices offered by the region.
MARKET OVERVIEW
Milpitas, CA Real Estate Information
MEDIAN LISTING PRICE
$1.3M
MEDIAN PRICE PER SQ FT
$764
AVERAGE DAYS ON MARKET
37
MEDIAN PRICE OF SOLD HOMES
$1.4M
HOME OWNERSHIP PERCENTAGE
64.4%
MEDIAN RENT
$2,428
HOMES IN PARKTOWN, MILPITAS, CA
5 Real Estate Facts About Parktown, Milpitas, CA
Prices of Parktown's properties are set chiefly between $600,000 to $3.18M, depending on the house's attributes.
Homes in Parktown feature floor plans with four to nine bedrooms and three to five bathroom arrangements.
These residences have a total interior space of 1,900 sqft to 4,200 sqft.
As for the lot size, homes in Parktown have lot sizes that sit between 0.12 acres to 0.21 acres.
These properties are primarily Contemporary and Traditional home styles.
FIND YOUR HOME
Latest Homes for Sale in Parktown, Milpitas, CA
ON THE MAP
Parktown Map
The lovely neighborhood of Parktown is located in the thriving city of Milpitas in California. One unique thing about this place is that it is home to five beautiful and family-friendly parks. You'll find The Murphy Park on the west, Robert E. Browne Park, west of Murphy Park, approximately 0.4 miles away, Ben Rogers Park on the east, Hillcrest Park on the southeast, and Sinnott Park on the south of Parktown. Notable schools in Milpitas are also located in Parktown. These include the John Sinnott Elementary School and Rancho Milpitas Middle School on Yellowstone Avenue. Parktown is also located south of Piedmont Heights and is boarded by Yosemite Drive. You may use the places mentioned above as markers when going to the community of Parktown, Milpitas.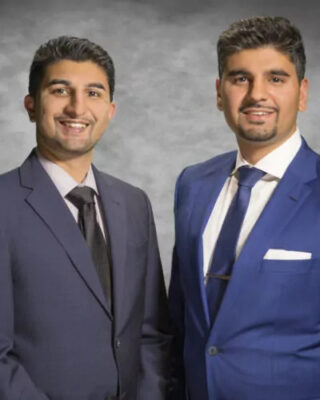 TAKE THE NEXT STEP
Ready to take the next step?
Being a Resident of Milpitas for over 20 years it has given me local expertise of the area. Being raised by one of the Top agents in Milpitas, Mr. Malik Husain. In his teachings I have come to understand that each client has a unique situation of their own, and I use my resources and knowledge to find out what suits their needs. I have been working With Malik Husain since the age of 16, I quickly fell in love with the business and how happy people were after we helped them. At that time I realized I like helping people. If I can be of any service to your Real Estate needs please let me know!
MEET THE LOCALS
Who Lives in Milpitas, CA
POPULATION
96,160
MEDIAN AGE
36.3
MEDIAN HOUSEHOLD INCOME
$132,320
HOUSEHOLDS
23,595
HOUSEHOLD SIZE
3.27
COST OF LIVING
216.7
ENTERTAINMENT
Things to do in Parktown
EDUCATION
Schools in Country Roads / Stonegate