Northwestern Milpitas
OVERVIEW
Homes for Sale in Northwestern Milpitas, CA
Northwestern Milpitas is an upscale neighborhood snuggled in California's thriving metropolis of Milpitas.
In addition to the neighborhood's numerous excellent amenities, living in Northwestern Milpitas gives a comfortable and hassle-free lifestyle. The community is noted for its tranquility and safety. Homes in this area are often entirely furnished and painstakingly built to exude sophistication and elegance. Please do not hesitate to contact one of our experts if you have any questions about the community in Northwestern Milpitas. Contact us today to get started.
IDEAL FOR RAISING A FAMILY: Northwestern Milpitas is a great place to settle and raise a family because of the many family and kid-friendly spaces. There are a handful of recreational areas to visit, many great restaurants to try, and excellent schools to choose from. The Milpitas Unified School District comprises many top-rated schools in the city. The parks are all accessible and adjacent to the residential areas. The suburban feel of living in Milpitas adds to the neighborhood's charm.
GORGEOUS HOMES: The city of Milpitas is one of the excellent places to live in California. Neighborhoods in this city are abundant with beautiful homes that are completely furnished and equipped with high-functioning appliances. Each home is built under the supervision of a team of professionals chosen for their residential construction experience and knowledge. Potential homebuyers can check and choose from a wide variety of properties.
JOB OPPORTUNITIES: Another upside of living in this neighborhood is that residents have various employment opportunities both within and outside the area because of Northwestern Milpitas' proximity to a diverse range of commercial companies and businesses.
MARKET OVERVIEW
Milpitas, CA Real Estate Information
MEDIAN LISTING PRICE
$1.3M
MEDIAN PRICE PER SQ FT
$764
AVERAGE DAYS ON MARKET
37
MEDIAN PRICE OF SOLD HOMES
$1.4M
HOME OWNERSHIP PERCENTAGE
64.4%
MEDIAN RENT
$2,428
HOMES IN NORTHWESTERN MILPITAS, CA
5 Real Estate Facts About Northwestern Milpitas, CA
Residences in Northwestern Milpitas have a home sale price between $600,000 to $1.75M.
The majority of the floor plans of these homes feature three to five bedrooms and four to five bathroom configurations.
Homes in the neighborhood of Northwestern Milpitas offer interior living space ranging from 1,800 sqft to 2,500 sqft.
Lot sizes for the homes in this area vary from 0.03 acres to 0.10 acres.
The real estate market of Northwestern Milpitas is composed of homes with the architectural style of mostly Contemporary.
FIND YOUR HOME
Latest Homes for Sale in Northwestern Milpitas, CA
ON THE MAP
Northwestern Milpitas Map
Northwestern Milpitas is an excellent area to settle down in Milpitas, California, because the neighborhood is surrounded by various commercial establishments necessary for everyday living. North Milpitas Boulevard borders the Northwestern Milpitas and Sunny hills on the east, while the Milpitas Manor / Curtner Estate is located on the southern side. Dixon Landing Park is located in the neighborhood and may be used as a marker when going into the place. From Sunnyhills Shopping Center, Northwestern Milpitas is only 0.9 miles away via Dixon Landing Road with an approximately 4-minutes driving time. Other notable establishments such as KZ Kitchen Cabinet & Stone, Inc. on the west, Lanzhou Hand-Pulled Noodles on the north, Taqueria Las Vegas on the east, and Advantech Corporation on the south are all located in Northwestern Milpitas, which can also be used as a marker or landmark if you are planning to have a visit in the neighborhood.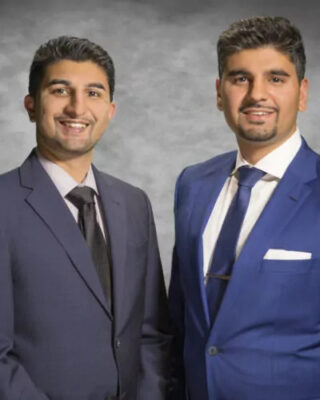 TAKE THE NEXT STEP
Ready to take the next step?
Being a Resident of Milpitas for over 20 years it has given me local expertise of the area. Being raised by one of the Top agents in Milpitas, Mr. Malik Husain. In his teachings I have come to understand that each client has a unique situation of their own, and I use my resources and knowledge to find out what suits their needs. I have been working With Malik Husain since the age of 16, I quickly fell in love with the business and how happy people were after we helped them. At that time I realized I like helping people. If I can be of any service to your Real Estate needs please let me know!
MEET THE LOCALS
Who Lives in Milpitas, CA
POPULATION
96,160
MEDIAN AGE
36.3
MEDIAN HOUSEHOLD INCOME
$132,320
HOUSEHOLDS
23,595
HOUSEHOLD SIZE
3.27
COST OF LIVING
216.7
ENTERTAINMENT
Things to do in Country Roads / Stonegate
EDUCATION
Schools in Northwestern Milpitas