Milpitas Town Center Villas
OVERVIEW
Homes for Sale in Milpitas Town Center Villas, CA
Milpitas Town Center Villas or others also call as Central Milpitas, is a lovely upscale community in the beautiful city of Milpitas, California.
Milpitas Town Center Villas is an urban neighborhood in Milpitas, CA. Living in this district is residing in one of the best places in the region because this place offers many great opportunities to its residents. Wealthy homebuyers in California choose to purchase a home in Milpitas Town Center Villas because of the high quality of life the neighborhood offers. Moreover, the gorgeous homes, the well-maintained neighborhood, and the convenience of living near essential establishments, not to mention the quality education that the children receive from the schools of Milpitas, make Central Milpitas a top priority. For more detailed information about the lovely neighborhood of Milpitas Town Center, please do not hesitate to contact us. It will be our pleasure to assist you in searching for the ideal property in Milpitas, California.
EXCELLENT REAL ESTATE OPPORTUNITIES: Milpitas Town Center Villas real estate consists primarily of single-family homes and townhomes with multiple room configurations. Potential homebuyers are given vast housing choices and may choose from the variety of homes the best that suits their wants and needs in a home, with the help of a professional real estate agent.
URBAN NEIGHBORHOOD: Milpitas Town Center is an urban-type neighborhood that's why its residents relish exploring superior shopping malls, fitness centers, top-tier restaurants, and well-maintained parks. This community in Milpitas is resided by many wealthy homeowners and their families mainly because of its well-maintained, safe, and family-friendly ambiance.
AMAZING RECREATIONAL SITES: There are about 30 parks to visit in Milpitas, and these parks are all adjacent to Milpitas Town Center Villas. Homebuyers planning to raise a family should not worry about their child's enjoyment because the city has a lot of family and children-friendly places to offer.
MARKET OVERVIEW
Milpitas, CA Real Estate Information
MEDIAN LISTING PRICE
$1.3M
MEDIAN PRICE PER SQ FT
$764
AVERAGE DAYS ON MARKET
37
MEDIAN PRICE OF SOLD HOMES
$1.4M
HOME OWNERSHIP PERCENTAGE
64.4%
MEDIAN RENT
$2,428
HOMES IN MILPITAS TOWN CENTER VILLAS, CA
5 Real Estate Facts About Milpitas Town Center Villas, CA
The majority of the properties for sale in Central Milpitas are priced between $600,000 and $2.87M, depending on the floor plan area, lot size, neighborhood, and architectural style.
Most homes feature three to eight bedrooms and three to four bathroom arrangements.
Floor plans of the houses in the area offer a total interior living space between 2,000 sqft and 3,700 sqft.
Lot sizes of homes in Central Milpitas range from 0.13 to 0.26 acres.
As for the home design, real estate in this area is primarily Contemporary single-family homes.
FIND YOUR HOME
Latest Houses for Sale in Milpitas Town Center Villas, CA
ON THE MAP
Milpitas Town Center Villas Map
The neighborhood of Milpitas Town Center in Milpitas, California, is a charming area surrounded by many notable establishments and lovely parks. It should not be hard to locate this place since it is located in the middle of the other Milpitas neighborhoods. You may use Peter Gill Memorial Park to get to Center Milpitas as your marker. Milpitas Town Center Villas is located west of Victoria Park, about 1.4 miles away from Cardoza Park. On the north of the neighborhood is the Genius Kids Milpitas which is 3 minutes away. On the south of Center Milpitas is the Bank of America Financial Center, only 0.6 miles away. The Hidden Lake Park on the west is about 2 minutes away via Escuela Pkwy and N Milpitas Boulevard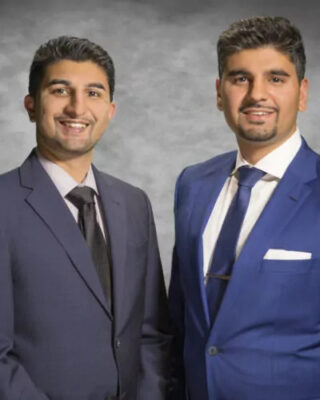 TAKE THE NEXT STEP
Ready to take the next step?
Being a Resident of Milpitas for over 20 years it has given me local expertise of the area. Being raised by one of the Top agents in Milpitas, Mr. Malik Husain. In his teachings I have come to understand that each client has a unique situation of their own, and I use my resources and knowledge to find out what suits their needs. I have been working With Malik Husain since the age of 16, I quickly fell in love with the business and how happy people were after we helped them. At that time I realized I like helping people. If I can be of any service to your Real Estate needs please let me know!
MEET THE LOCALS
Who Lives in Milpitas, CA
POPULATION
96,160
MEDIAN AGE
36.3
MEDIAN HOUSEHOLD INCOME
$132,320
HOUSEHOLDS
23,595
HOUSEHOLD SIZE
3.27
COST OF LIVING
216.7
ENTERTAINMENT
Things to do in Milpitas Town Center Villas
EDUCATION
Schools in Country Roads / Stonegate