Milpitas Manor
OVERVIEW
Homes for Sale in Milpitas Manor, Milpitas, CA
Milpitas Manor / Curtner Estates is a picturesque neighborhood that offers exceptional homes in the charming city of Milpitas in California.
Milpitas Manor / Curtner Estates is made up of gorgeous, high-value residences. A master-planned community built mainly to cater to many homebuyers' varying needs and wants. Milpitas Manor / Curtner Estates is a well-established neighborhood consisting of single-family homes and townhomes, with the majority of the residents owning their homes. The environment is safe and peaceful, the neighbors are warm and very welcoming, and many family-friendly spaces and places to visit. Please do not hesitate to contact one of our experts if you have any questions. Whatever your needs are in finding the best home in Milpitas Manor / Curtner Estates, our experts will be happy to help you come closer to owning the house of your dreams in Milpitas, California.
EXCELLENT QUALITY OF LIFE: Many homebuyers love Milpitas Manor / Curtner Estates because of the area's quality of life. Residents live a convenient life because the place has everything its people need. The neighborhood is ideally located alongside Interstate 880 and other major thoroughfares in the region, including West Calaveras Boulevard and East Calaveras Boulevard. The community is also surrounded by a wide array of essential establishments, businesses and employment, excellent schools, and other notable neighborhoods.
LOVELY HOMES: The real estate market in Milpitas Manor / Curtner Estates comprises many affordable beautiful homes. Depending on various home attributes, these homes range between $100,000 and $2.02M. Homes in this community are fully furnished and ready to occupy, making them ideal for young couples looking for entry-level residences.
FAMILY-FRIENDLY COMMUNITY: Raising a family is convenient in this neighborhood since plenty of parks are nearby. Among the area's numerous kid and family-friendly parks include Hidden Lake Park, Ed Levin County Park, and Cardoza Park, where families can enjoy a delightful extrusion with their kids under the bright California sun.
MARKET OVERVIEW
Milpitas, CA Real Estate Information
MEDIAN LISTING PRICE
$1.3M
MEDIAN PRICE PER SQ FT
$764
AVERAGE DAYS ON MARKET
37
MEDIAN PRICE OF SOLD HOMES
$1.4M
HOME OWNERSHIP PERCENTAGE
64.4%
MEDIAN RENT
$2,428
HOMES IN MILPITAS MANOR, MILPITAS, CA
5 Real Estate Facts About Milpitas Manor, Milpitas, CA
Home sale prices in the area of Milpitas Manor range from $600,000 and can jump to $2.02M, depending on the attributes of the residence like the lot size, living space, and floor plans.
Most homes in Milpitas Manor / Curtner Estates have three to eight bedrooms and two to five bathroom layouts.
The internal living area of the residences in Milpitas Manor / Curtner Estates ranges from 1,500 sqft to 3,700 sqft.
As for the lot size, the homes in Milpitas Manor / Curtner Estates have lot sizes ranging from 0.15 acres to 0.39 acres.
These residences are mostly Contemporary and Modern architectural styles built during the 1900s.
FIND YOUR HOME
Latest Homes for Sale in Milpitas Manor, Milpitas, CA
ON THE MAP
Milpitas Manor Map
Milpitas Manor / Curtner Estate is one of the best places to live in Milpitas, California. Many fantastic opportunities are waiting for new residents. Living in this area is adjacent to the other neighborhoods of Milpitas like the Hidden Lake Village / Coventry Milpitas on the east, Terra Serena Luna / Parc Metro on the south, and Northwestern Milpitas on the north. You may use several notable places as a marker to reach Milpitas Manor / Curtner Estate. This includes the Curtner Elementary School, Anthony Spangler Elementary School, and the Milpitas Library, approximately 1.4 miles away and 3 minutes from Hidden Lake Park via North Abel St.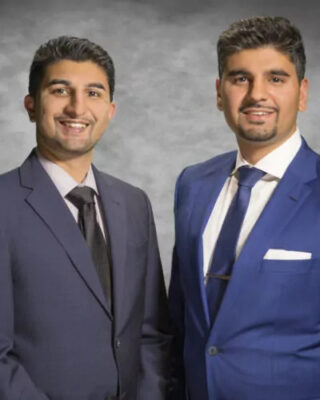 TAKE THE NEXT STEP
Ready to take the next step?
Being a Resident of Milpitas for over 20 years it has given me local expertise of the area. Being raised by one of the Top agents in Milpitas, Mr. Malik Husain. In his teachings I have come to understand that each client has a unique situation of their own, and I use my resources and knowledge to find out what suits their needs. I have been working With Malik Husain since the age of 16, I quickly fell in love with the business and how happy people were after we helped them. At that time I realized I like helping people. If I can be of any service to your Real Estate needs please let me know!
MEET THE LOCALS
Who Lives in Milpitas, CA
POPULATION
96,160
MEDIAN AGE
36.3
MEDIAN HOUSEHOLD INCOME
$132,320
HOUSEHOLDS
23,595
HOUSEHOLD SIZE
3.27
COST OF LIVING
216.7
ENTERTAINMENT
Things to do in Starlite Pines / Midtown
EDUCATION
Schools in Starlite Pines / Midtown