Millford Villa / Crossroads
OVERVIEW
Homes for Sale in Milford Village / Crossroads, Milpitas, CA
Milford Village and Crossroads is a fairly-sized upscale community in Milpitas, California.
There's a certain appeal in having a large, quiet house with plenty of space to soar. After all, who doesn't want their kids to be happy? The area around homes for sale in Milford Village and Crossroads is ideal for all types of families because it has the necessities of suburban life like parks and daycares but has the convenience of the city. The schools boast high scores, often above the national averages for smaller school districts. If this is something you think your family needs, give us a call so we can find you beautiful houses perfect for the type of family you want to raise.
PROPERTY OPTIONS: With Homes For Sale In Milford Village And Crossroads Community, you have various options. There are homes with different architectural designs, so you can find one that fits your style. You also have the option to buy a home that is already built or to build your own home. If you choose to construct your own home, you will have the opportunity to customize it to fit your needs. The size of the lot, location, and architectural design will all depend on what you're looking for. Regardless of which type of property you decide to purchase, the quality of homes within the community provides buyers with many advantages. There are several new construction homes too. So, there is no need to worry about previous residents because everything will be brand new.
SUBURBAN ESCAPE: If you're looking for a suburban escape from the hustle and bustle of Silicon Valley, look no further than Milford Village and Crossroads Community. This community is known for its quiet streets, friendly neighbors, and convenient location. Plus, there are plenty of homes for sale in Milford Village and Crossroads that fit any budget. Whether you're in the market for a starter home or your family's dream home, this community has something for everyone. The neighborhood is also near family-friendly places like parks, trails, recreation centers, and spas for residents looking for a relaxing time outside the home.
TOP-CLASS EDUCATION: If you're looking for an excellent education for your children, you'll want to consider the schools in Milford Village and Crossroads. The schools here offer STEM programs and curricula that challenge students and help them prepare for the future. In addition to the high-quality educational programs, the schools also offer extracurricular activities that help students explore their interests. And, with high scores on standardized tests, you can be confident your children will receive a top-class education at these schools.
MARKET OVERVIEW
Milpitas, CA Real Estate Information
MEDIAN LISTING PRICE
$1.3M
MEDIAN PRICE PER SQ FT
$764
AVERAGE DAYS ON MARKET
37
MEDIAN PRICE OF SOLD HOMES
$1.4M
HOME OWNERSHIP PERCENTAGE
64.4%
MEDIAN RENT
$2,428
HOMES IN MILFORD VILLAGE / CROSSROADS, MILPITAS, CA
5 Real Estate Facts About Milford Village / Crossroads, Milpitas, CA
The price range for houses in the area is from $900K to $1.96M.
Home sizes start at 908 sqft and can go as big as 5,719 sqft.
Most homes in the area are from the late 1950s to the early 1960s.
Lot sizes in the neighborhood run from 0.08 acres to 0.22 acres.
Homes for sale in Milford Village and Crossroads Community are typically cape cod, colonial, Mediterranean-style houses.
FIND YOUR HOME
Latest Houses for Sale in Milford Village / Crossroads, Milpitas, CA
ON THE MAP
Millford Villa / Crossroads Map
Several communities surround Milford Village/Crossroads. To the west is Central Milpitas. Meanwhile, Victoria Park & Calera Creek Height comes from the north and extends to the east just outside Piedmont Heights. The community directly to the neighborhood's southern border is Parktown and Country Roads / Stonegate. It's also in this boundary where you'll locate the Milpitas Fire Station, Armando Gomez Consulting, and Hori Consulting at Yosemite Drive. On the eastern edge, you'll drive through South Temple Drive, passing by Dharmapala Institute and Home Day Care. You'll reach East Calaveras Boulevard, which signifies the transition to the northern perimeter. If you turn westward, you'll see several establishments like the Elizabeth Church, Calaveras Corners Apartments, Driftwood, Echola Systems, the Calaveras Montessori School of Silicon Valley, Shell, and Hyderabad Dum Biryani. Other areas will be accessible through the community's western border, which runs through the Joseph P. Sinclair Freeway.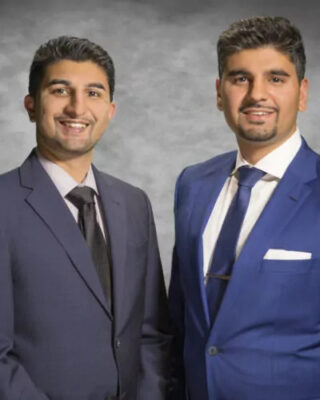 TAKE THE NEXT STEP
Ready to take the next step?
Being a Resident of Milpitas for over 20 years it has given me local expertise of the area. Being raised by one of the Top agents in Milpitas, Mr. Malik Husain. In his teachings I have come to understand that each client has a unique situation of their own, and I use my resources and knowledge to find out what suits their needs. I have been working With Malik Husain since the age of 16, I quickly fell in love with the business and how happy people were after we helped them. At that time I realized I like helping people. If I can be of any service to your Real Estate needs please let me know!
MEET THE LOCALS
Who Lives in Milpitas, CA
POPULATION
96,160
MEDIAN AGE
36.3
MEDIAN HOUSEHOLD INCOME
$132,320
HOUSEHOLDS
23,595
HOUSEHOLD SIZE
3.27
COST OF LIVING
216.7
ENTERTAINMENT
Things to do in Milford Village / Crossroads
EDUCATION
Schools in Milford Village / Crossroads