Cielo Terra Serena Villa / Granada
OVERVIEW
Houses for Sale in Cielo Terra Serena Villa / Granada, Milpitas, CA
Cielo Terra Serena Villa and Granada are mid-sized affluent communities within Milpitas, California.
Homes for Sale in Cielo Terra Serena Villa, and Granada are among the most rapidly growing areas in the city, and they're close to major shopping centers and offices, so there's no reason not to consider them as your next place of residence. It caters to families, young professionals, and retirees. They offer a variety of living spaces and amenities that range from single-family homes to condominiums. Let us know if you're ready to move into a community with easy access to family-friendly features and nearby businesses. We'll take you on home viewings, give you a tour, help with paperwork, and match you with a perfect home.
HOUSING OPTIONS: Homes for sale in Cielo Terra Serena Villa, and Granada offer something for everyone. Families will love the spacious floor plans and amenities that properties in this area have to offer. Young professionals will appreciate the convenient location and the variety of housing options. Whether you're looking for a starter home or a luxurious apartment, you'll be able to find it in one of these beautiful communities. Many architectural styles are available to enjoy and choose from. It's also easy to customize some of these properties. Many houses are ready to move into, but several are fixer-uppers that would be great for anyone looking for a personal project.
SCHOOL SELECTION: Cielo Terra Serena Villa and Granada schools are some of the best in the area and have excellent programs and teachers. The schools are also well-funded and have up-to-date facilities. Students in these schools score high on standardized tests. Another significant aspect of school systems here is their relatively small and close-knit communities. Families tend to know each other too. There's plenty of interaction between parents, students, and teachers, which creates a comfortable learning environment for kids. In addition, the community provides extracurricular activities for students who need it or want to develop additional skills with friends.
CAREER ADVANCEMENT: If you're looking for a place to buy a home that will help you build a great career, you can't go wrong with homes for sale in Cielo Terra Serena Villa, or Granada. These locations offer plenty of opportunities for finding work in various industries. And if you're already employed, you'll be able to advance your career more quickly by living in one of these locations because of its proximity. You never have to be late for a meeting. You don't need to worry about driving across town and getting stuck in traffic on the way there. You'll be close enough to get there quickly and easily. It's also more accessible for the employer to find you when looking for new talent. Chances are, your future supervisor might be your neighbor.
MARKET OVERVIEW
Milpitas, CA Real Estate Information
MEDIAN LISTING PRICE
$1.3M
MEDIAN PRICE PER SQ FT
$764
AVERAGE DAYS ON MARKET
37
MEDIAN PRICE OF SOLD HOMES
$1.4M
HOME OWNERSHIP PERCENTAGE
64.4%
MEDIAN RENT
$2,428
HOMES IN CIELA TERRA SERENA VILLA / GRANADA, MILPITAS, CA
5 Real Estate Facts About Cielo Terra Serena Villa / Granada, Milpitas, CA
Homes for sale in Cielo Terra Serena Villa, and Granada are primarily European, Mediterranean, contemporary, and mid-century modern.
The home prices in the area are typically between $1.22M and $1.59M.
Property sizes in the area typically run between 882 sqft to 2,524 sqft.
Lot sizes in this neighborhood go from 0.01 acres to 0.17 acres.
A few homes are from the 1950s, but the area mostly has homes from the early 2000s to the 2010s.
FIND YOUR HOME
Latest Houses for Sale in Cielo Terra Serena Villa / Granada, Milpitas, CA
ON THE MAP
Cielo Terra Serena Villa / Granada Map
Homes for sale in Cielo Terra Serena Villa, and Granada sit below Milpitas Manor. It's comfortably positioned west of Terra Serena Luna / Parc Metro. You can reach Starlight Pines / Midtown to the south, just a few minutes away. The western perimeter extends through Nimitz Freeway. It connects to the northern border at West Calaveras Boulevard, where establishments like Walgreens and Starbucks are visible. This edge frames down into the western boundary at S. Abel Street, which houses St. John the Baptist Catholic School, Stratford School, Milpitas KinderCare, USPS, Brahma Kumaris Silicon Valley, O'Toole Elms Park, and Park Gate Montevista Apartments. This edge stops at Great Mall Parkway and meets the western frame back at Nimitz Freeway.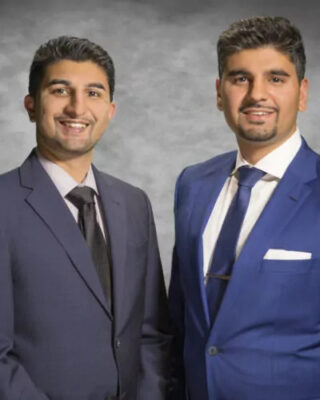 TAKE THE NEXT STEP
Ready to take the next step?
Being a Resident of Milpitas for over 20 years it has given me local expertise of the area. Being raised by one of the Top agents in Milpitas, Mr. Malik Husain. In his teachings I have come to understand that each client has a unique situation of their own, and I use my resources and knowledge to find out what suits their needs. I have been working With Malik Husain since the age of 16, I quickly fell in love with the business and how happy people were after we helped them. At that time I realized I like helping people. If I can be of any service to your Real Estate needs please let me know!
MEET THE LOCALS
Who Lives in Milpitas, CA
POPULATION
96,160
MEDIAN AGE
36.3
MEDIAN HOUSEHOLD INCOME
$132,320
HOUSEHOLDS
23,595
HOUSEHOLD SIZE
3.27
COST OF LIVING
216.7
ENTERTAINMENT
Things to do in Cielo Terra Serena Villa / Granada
EDUCATION
Schools in Cielo Terra Serena Villa / Granada