Central Milpitas
OVERVIEW
Homes for Sale in Central Milpitas, CA
Central Milpitas is one of the larger upscale communities in Milpitas, California.
Central Milpitas real estate has grown exponentially recently as more people notice the community's potential as an excellent place to live in and invest due to a technological boom. After all, Central Milpitas has some of the best infrastructure and amenities, with proximity to Silicon Valley, but still far enough away from the big city noises to have an exceptional quality of life. Other factors that reel homebuyers in are the job opportunities and highly-rated schools nearby. If you want a slice of Central Milpitas real estate, let our team help you make the buying process easier. Drop us a line or let us know through e-mail now.
PRIME INVESTMENT: Investing in a home is a great way to ensure long-term ROI. Not only will your investment grow over time, but you'll also have a place to live that is comfortable and affordable. Homes for sale in Central Milpitas, CA, are ideal investments for these reasons. The area is centrally located, which makes it easy to drive to work or school. Additionally, the homes in Central Milpitas are well-maintained. They offer multiple amenities that make them perfect for families or individuals looking for a comfortable place to call home. You can also use these properties for short-term rentals to people wanting to try their luck at the tech capital.
JOB SECURITY: With the job market becoming increasingly competitive, it's essential to invest in an area with ample job opportunities. Central Milpitas real estate is thriving, as the area is home to many tech and general businesses. The community also has plenty of residential development, which creates a constant need for construction workers. Residents can feel confident that their jobs will be there tomorrow when they wake up, no matter what may happen in other areas of the country or world. A pandemic could wipe out people all over the globe, but these cities would still function without missing a beat.
SUITABLE SCHOOLS: The schools in Central Milpitas are some of the best in the area. They have special programs and curricula to help students learn. Students from elementary to high school attend these excellent schools. Students will be able to get into good colleges with their AP courses as well as their IB courses. There is an emphasis on STEM courses (Science, Technology, Engineering, Math) because Silicon Valley is close. Still, there is also an emphasis on creative arts because they want students to be well-rounded individuals who can pursue different career paths when they grow up. Plus, the schools are close to major employers, so students can easily find internships or apply for jobs after graduation.
MARKET OVERVIEW
Milpitas, CA Real Estate Information
MEDIAN LISTING PRICE
$1.3M
MEDIAN PRICE PER SQ FT
$764
AVERAGE DAYS ON MARKET
37
MEDIAN PRICE OF SOLD HOMES
$1.4M
HOME OWNERSHIP PERCENTAGE
64.4%
MEDIAN RENT
$2,428
HOMES IN CENTRAL MILPITAS
5 Real Estate Facts About Central Milpitas, CA
Some houses in the area can be as tall as three stories.
Homes for sale in Central Milpitas, CA typically cost between $899K to $2.37M.
Homes for sale in Central Milpitas, CA, display a diverse set of architecture that mixes cape cod, contemporary, European, Mediterranean, and mid-century modern styles.
Most of the high-quality homes in the area are from the early to mid-2010s.
Property sizes in Central Milpitas range from 910 sqft to 2,717 sqft.
FIND YOUR HOME
Latest Houses for Sale in Central Milpitas
ON THE MAP
Central Milpitas Map
Central Milpitas runs a bit west from Piper Drive on the western edge of the neighborhood and extends to the east until Joseph P. Sinclair Freeway. The western perimeter is where you'll find developments like SCS Development SC Venture, Continuum, Carter's Children Clothing Store, Flex, Glide-Write, San Jose Christian Assembly, and Silicon Concepts LAB. Meanwhile, the eastern border is free, with its edge trailing along I-680 and parts of Joseph P Sinclair Freeway and Sinclair Freeway. Similarly, the southern boundary covers the Montague Expressway. To the north, you'll find dental clinics like the Calaveras Dental Center, Teethbuddies Pediatric Dentistry, and financial establishments like Wells Fargo and Bank of America. These are all along the East Calaveras Boulevard.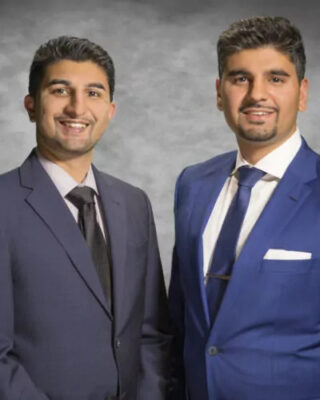 TAKE THE NEXT STEP
Ready to take the next step?
Being a Resident of Milpitas for over 20 years it has given me local expertise of the area. Being raised by one of the Top agents in Milpitas, Mr. Malik Husain. In his teachings I have come to understand that each client has a unique situation of their own, and I use my resources and knowledge to find out what suits their needs. I have been working With Malik Husain since the age of 16, I quickly fell in love with the business and how happy people were after we helped them. At that time I realized I like helping people. If I can be of any service to your Real Estate needs please let me know!
MEET THE LOCALS
Who Lives in Milpitas, CA
POPULATION
96,160
MEDIAN AGE
36.3
MEDIAN HOUSEHOLD INCOME
$132,320
HOUSEHOLDS
23,595
HOUSEHOLD SIZE
3.27
COST OF LIVING
216.7
ENTERTAINMENT
Things to do in Central Milpitas
EDUCATION
Schools in Central Milpitas